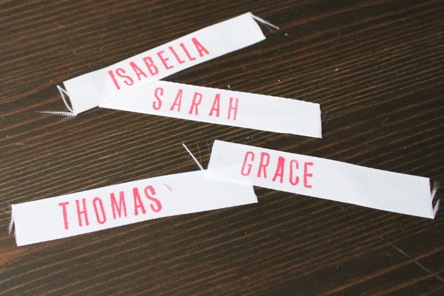 I saw this idea a few weeks ago on Martha Stewart and knew I wanted to try it. My boys need to have their names inside of their coats for preschool, but I hate writing it in marker because it looks terrible when I do that. Plus I don't want my younger son to always have his brother's name in his coat (although he is growing so fast I think the hand-me-downs are going to start going in the opposite direction soon).
With this idea, you get a nice looking name label that you can just cut out of a garment when you want to pass it on or donate it. This is a really nice touch for handmade items too. After you spend so much time and put so much love into your handmade items, it would be a shame if they got lost or misplaced. I hope you will find this tip useful!
Supplies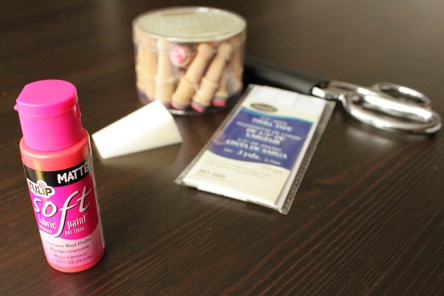 Alphabet Stamps (clear stamps may be easier to use than what I have pictured)
Tulip Soft Fabric Paint
Cosmetic Sponge (or similar craft sponge)
Twill tape wider than the height of you alphabet stamp letters
Scissors
Instructions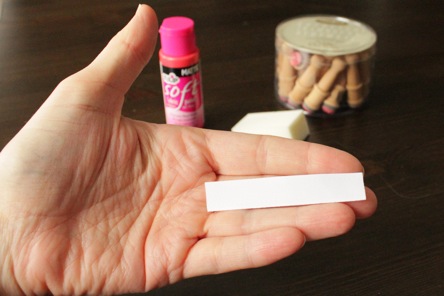 Step 1: Cut a length of twill tape long enough to stamp your name, plus a little extra to turn under and sew. Press the twill tape smooth with an iron if necessary.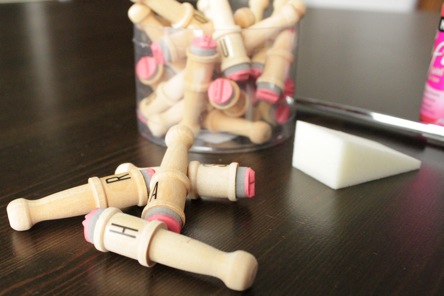 Step 2: Select the letters you need. The paint dries quickly so you will want to have your letters ready to go before making your stamp pad.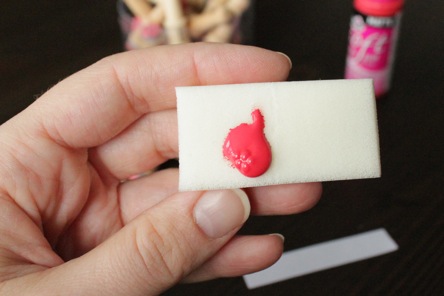 Step 3: Squeeze a little paint into the center of your sponge.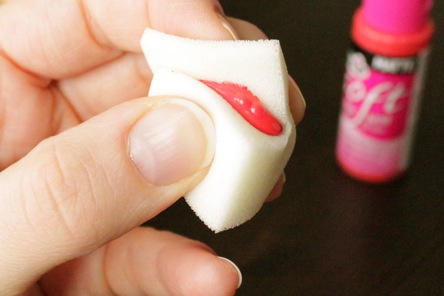 Step 4: Squish the paint into the sponge.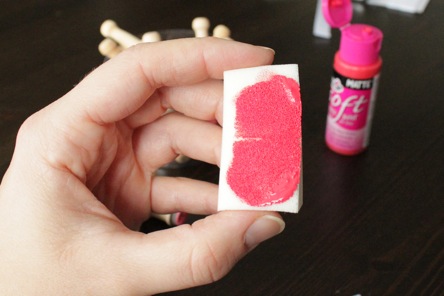 Step 5: Now you have a fabric ink stamp pad.

Step 6: Blot your stamp into the ink pad.

Step 7: Stamp your letter on the twill tape. Like I said, this may be easier with clear stamps so that you can see exactly where you are stamping. I still need a little more practice keeping mine straight.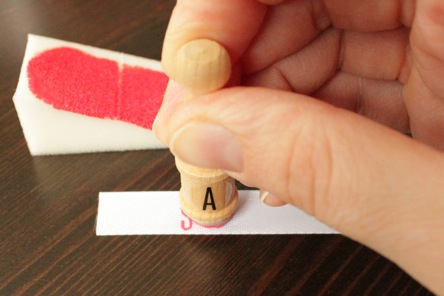 Step 8: Repeat steps 6 and 7 for the rest of your letters.

Step 9: Allow the paint to dry. Then make sure you heat set the paint, following the instructions on your paint container.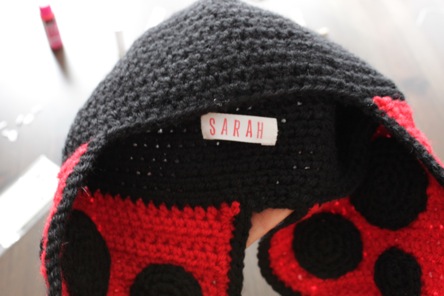 Step 10: Fold the ends of the twill tape under and stitch down both cut sides. If you are sewing this in a hat, I would place the tag in the back and up high enough that it won't rub on any little necks.