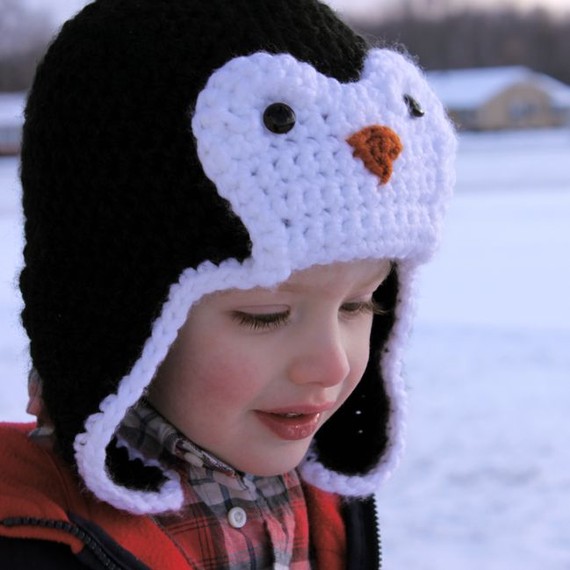 Happy New Year!
Here at Micah Makes I have been thinking a lot about what I want to incorporate into this site for 2013. Last year I started off strong with my free Versatile Earflap Hat Pattern and many different variations found here. My posting slowed by the summer and by the end of the year I neglected to share all the fun ideas I had. This year is going to be different. I am planning on starting some regular features that will keep the blog fresh and fun, and keep you coming back for more.
Also new for 2013 is the Micah Makes Ravelry Group. This is going to be a place to share your creations from my patterns, ask questions and interact. I hope you'll come join us there!
Additionally, 2013 is going feature one pattern per month on sale. We are celebrating all things snowy and cold this January with the pattern of the month being the Penguin Hat Pattern. This was my very first design and is an all-time favorite. My youngest son still wears his amidst all his other hat choices! The Penguin Hat Pattern will be on sale for $1 off its normal price of $5.95 for the entire month of January here in my pattern store as well as in my stores on Ravelry, Craftsy and Etsy. Don't forget to use the coupon code in the top right side of the page if you want to buy more and save here on micahmakes.com!
I hope everyone is having a great start to 2013 and I hope to see you back here again! Thanks for visiting!!