I love learning new crochet techniques and incorporating them into my designs. Recently I have discovered the Magic Circle technique for starting crochet projects in the round. I love this method because it allows you to completely close the starting round of your project so that there is no unsightly hole in the top. Follow the steps below!

Step 1: Wrap yarn around your middle finger, forming an "X."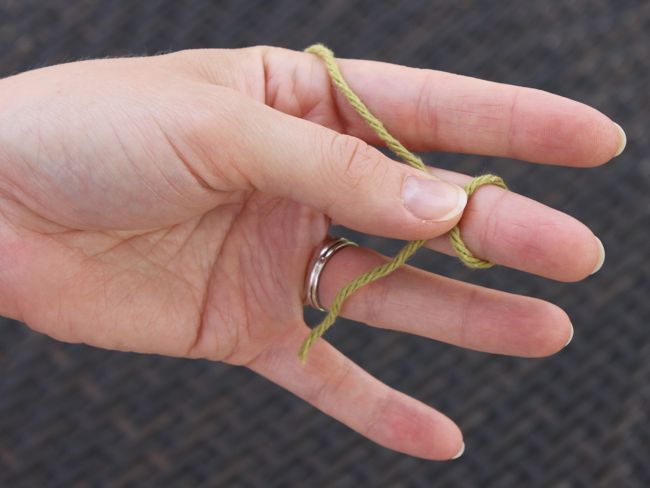 Step 2: Place your thumb over the "X."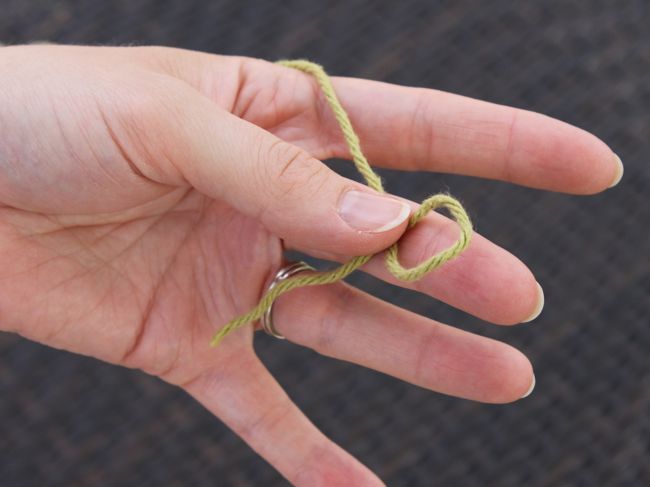 Step 3: Slide loop off the end of your middle finger, still pinching the "X" between your thumb and middle finger.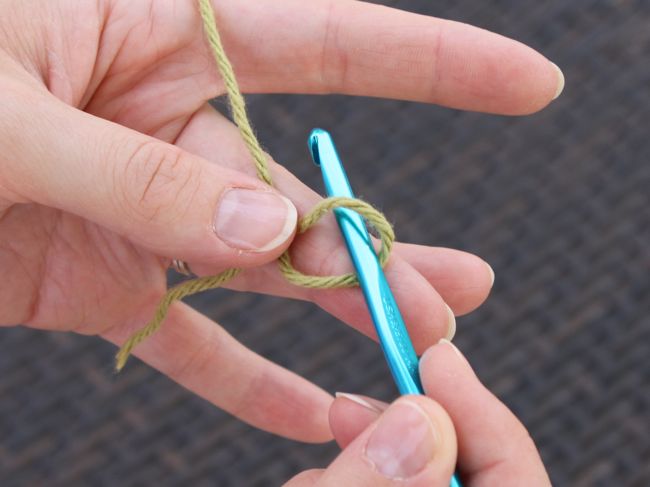 Step 4: Insert hook through the circle.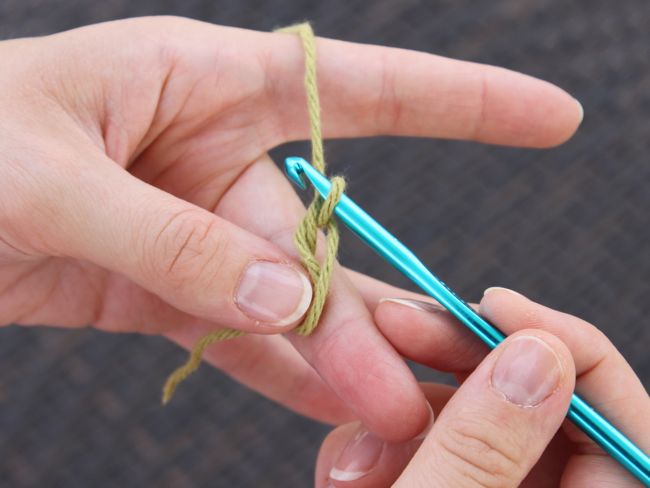 Step 5: Pull up a loop.

Step 6: Yarn over and draw through the loop on your hook.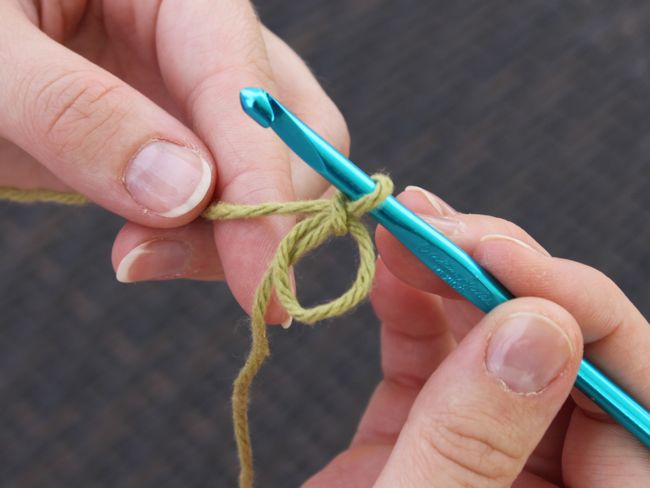 This is a magic circle.
If your pattern calls for sc, you are ready to go. If your pattern calls for hdc (or dc), you will need to ch 2 (or 3) at this point. Do not count this ch 2 (or ch3) as a stitch.

Step 7: Complete the number of stitches required for your pattern. Crochet both through the circle and over your loose yarn end. (This example shows hdc in a magic circle.)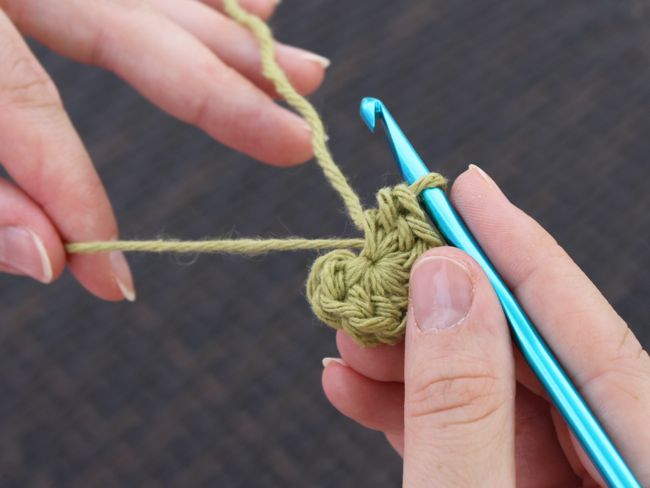 Step 8: Pull loose yarn end to tighten circle. Make sure you weave in this yarn end securely as you are finishing your project so that it will not unravel.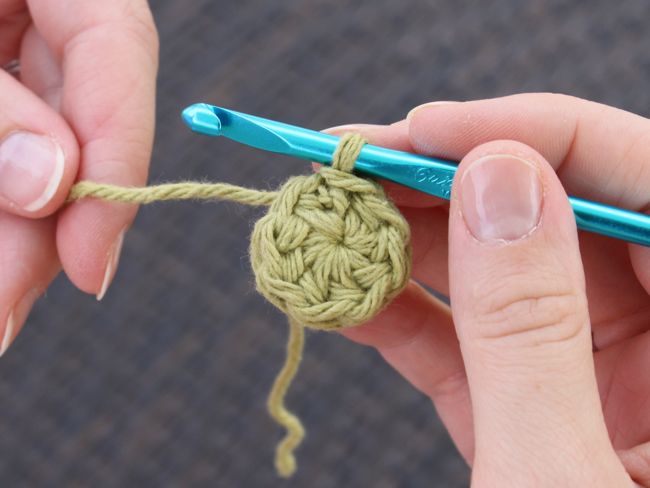 Now you know how to make a magic circle, too!