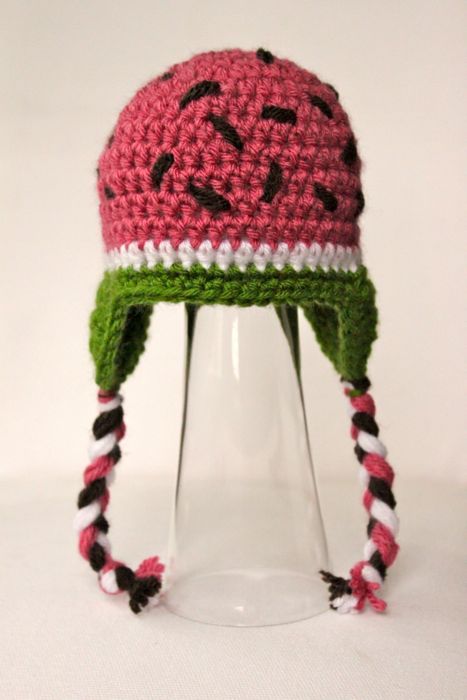 Here is a fun variation on my Versatile Earflap Hat Pattern for summer – a Watermelon Hat. I'm in one of those phases in my life where it seems like everyone I know is having a baby, and this hat will make such a cute little photo prop for those summer newborns.
The variation for this hat is really simple and will be the same for all sizes. You can download the free pattern for the basic hat here, and then read on for instructions to change the basic hat into a watermelon hat.
Begin by crocheting the hat in either pink or red from the first round all the way to the next-to-last round (example: rounds 1-10 on the 0-3 month size). Change to white for the last round, and then work the earflaps and both edgings in green. Finish the hat off by stitching "seeds" all over, and adding either braids, pom poms or tassels to the earflaps. I made this hat in Vanna's Choice Yarn in Rose, White, Kelly Green and Espresso.
Thanks for stopping by and have a great week!