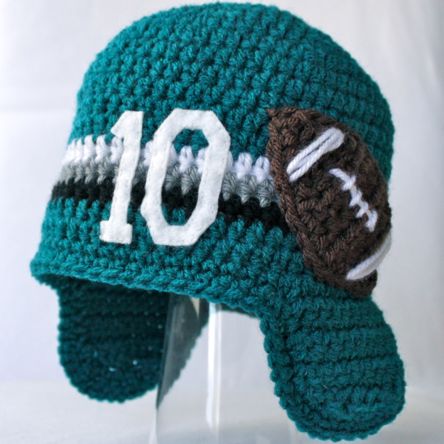 Earlier this year I made Crochet Football Applique Hats for my two boys for Superbowl Sunday. The hats looked so cute and it was a fun way to show team spirit. Of course, when my nephew saw them, he wanted one of his own. His mom had the great idea of adding his favorite player's number to the hat.
Now that football season is here again, I thought I would share the idea with you. Find all the information you need to make the Football Applique Hat here. Then simply cut the number you would like to use out of felt and sew it to the hat with a running stitch.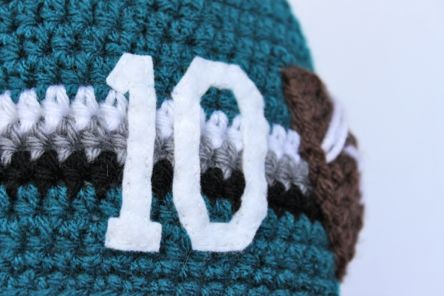 This idea isn't just for professional teams either. It would be great to use for your own football players in their team colors too – a special hat made just for them!