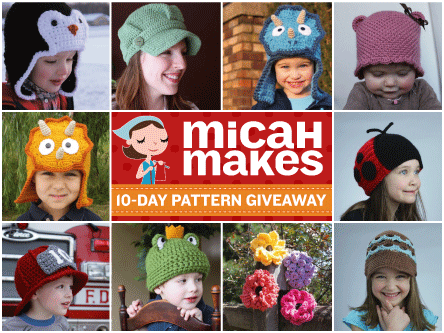 My pattern store is officially open! Don't get me wrong, I love Etsy and will always have a shop, but I decided that I also wanted to offer my patterns here on my site. Checkout is still done securely through PayPal, with or without a PayPal account. As an added bonus, you will have instant access to any purchased patterns.
I am so excited to finally have the site set up for pattern sales that I want to celebrate with a big giveaway. For the next ten days, I will be giving a pattern to three winners per day. You will have three chances to enter each day, but you will need to come back each day to see what the prize is and how to enter.
Additionally, you can use promo code BOGOHALF to buy one pattern, get one 50% off through July 31st. This special is only available in the pattern store here at MicahMakes. Thanks for reading and I hope to see you back here tomorrow for your chance to win!